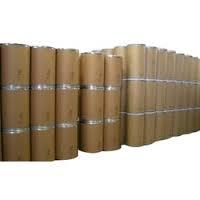 Calcium Citrate
Product Code : 06
Product Description
NAME :- Calcium Citrate
IUPAC NAME :- 2-hydroxy-1,2,3-propane- tricarboxylic acid calcium salt (2:3)
CAS NO. :- 5785-44-4
FORMULA :- CA3(C6H5O7)2
SYNONYMS :- 1,2,3-Propanetricarboxylic acid, 2-hydroxy-, calcium salt (2:3), 1,2,3-Propanetricarboxylic acid, 2-hydroxy-, calcium salt (2:3), tetrahydrate, 12405-04-8, 2-Hydroxy-1,2,3-propanetricarboxylic acid calcium salt (2:3), 5785-44-4, 813-94-5, Acicontral, C12H10Ca3O14, Calcium 2-hydroxy-1,2,3-propanetricarboxylate (3:2), Calcium citrate, Calcium citrate (3:2), tetrahydrate, Calcium citrate, tribasic, Calcium citrate [USAN], CID13136, Citracal, Citric acid, calcium salt (2:3), Citrical, EINECS 212-391-7, HSDB 5756, LS-180488, Tribasic calcium citrate, tricalcium 2-hydroxypropane-1,2,3-tricarboxylate, TRICALCIUM CITRATE, tricalcium dicitrate, Tricalcium dicitrate tetrahydrate
APPLICATION :- It is mainly used for Calcium supplements.
DESCRIPTION :- Calcium Citrate chemical is commonly used as a food additive, as a preservative, but sometimes for flavour. It is also found in some dietary calcium supplements. It is also used as a water softener because the citrate ions can chelate unwanted metal ions.
With the support of our high ranking officials, we are able to export quality Calcium Citrate . The compounds which we offer are widely demanded by food processing industries as it can be used for preserving food items. These chemical compounds are formulated by our qualified professionals by making use of high-grade chemicals and ingredients, sourced from the authorized vendors of the market. The offered Calcium Citrate is quality tested under several parameters to ensure quality products to our customers. Furthermore, these compounds are available in various packaging sizes to meet the demands of our customers.